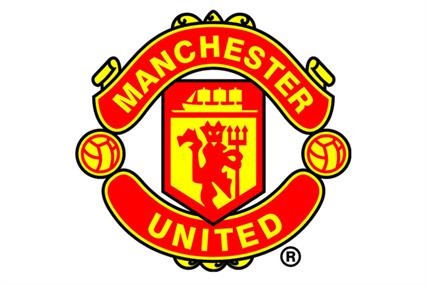 Reuters -
Manchester United is building its own branded global social network and media outlet, with the aim of targeting its international base of an estimated 350m supporters.
Manchester United: developing its own global social network for fans
The Premier League-winning side has appointed SapientNitro as its global digital agency, to handle its digital strategy, digital marketing communications and online experience.
The agency will help to design and build a digital platform that will provide a network for Manchester United fans worldwide, rolling out in stages over the next two years.
The club has identified a target of more than 500m fans, after research agency TNS estimated a potential global audience of 660m with an allegiance to the club. The Manchester United Facebook page has attracted 20m fans in the year since it launched.
The platform will host multimedia content and offer advertising and sponsorship opportunities for brands. It will also sell items such as club merchandise through an ecommerce function.
The aim is to drive engagement with the club's fans and tap into Asian markets, where Manchester United has a strong following and smartphone use is growing rapidly.
The club will offer fans exclusive content, such as videos featuring star players, and content from TV channel MUTV.
Manchester United won last year's Premier League title and finished as runner-up in the 2011 Champions League, losing to Barcelona in the final at Wembley.
Both Manchester United and
SapientNitro
declined to comment.
United have been knocked out this season and will drop into the less glamorous Europa League, obviously this will cost United money in the long run. Ben Dirs of BBCsport reports:
United's loss at Basel on Wednesday saw them fail to progress from the group stage for the first time since 2005-06 and drop into the Europa League.
"The cost is between £14m-£18m, just on the TV cash," Andy Green, who writes the blog
andersred
, told
BBC Sport
.
"To meet the Financial Fair Play Regulations is very hard for City, they absolutely need to be in the Champions League every year and they need to do well."
"And you can assume they'll lose a few million pounds on gate receipts."
Green, a critic of the club's owners, stressed that while the losses associated with the Champions League exit are not ideal, they are "not fundamental or disastrous" for the club.
"Last year, United were the losing finalists in the Champions League and the further you go in the competition obviously the more TV money you get," he said.
"Last year, for getting to the final, they got about 53m euros [£45m] in TV income and this year they got about 18m euros [£15.3m] less. But if they win the Europa League - a big if - you get £4m.
"The basic way of looking at United's finances is that they turn over about £300m, they've got about £200m of costs, most of which is wages, which leaves £100m of operating profit.
"They pay about £50m a year in interest [on debt still outstanding from the 2005 takeover by the Glazer family] and transfers have got to come out of that as well.
"So if you take that £100m they make and you say that this exit they've made from the Champions League is going to knock off about £20m, that's a bit of a hit."
United finished third in Group C, behind Benfica and Basel, after winning just two of their six games.
After making three of the last four Champions League finals, beating Chelsea on penalties in 2008 before losing to Barcelona in 2009 and 2011, dropping into the Europa League is a big blow.
"It is embarrassing to be in the Europa League," said United defender Patrice Evra. "I play for Manchester United to be in the Champions League. It's a catastrophe. We feel very sad but we deserve to go out."
United are the first team to be knocked out at the group stage the season after reaching the final and it is only the third time in 17 years that they have departed Europe's elite club competition at this stage.
Green also said that Manchester City's early exit from the Champions League was not ideal either, despite the continued bankrolling of its Abu Dhabi owners.
Uefa's Financial Fair Play Regulations, which came into force on 1 June, essentially mean teams cannot spend more than they generate from the football side of their business, or risk being excluded from European competition.
"In one respect City are fine because they're bankrolled by Abu Dhabi, so financially they can swallow it up," said Green. "But to meet the Financial Fair Play Regulations is very hard for them.
"They absolutely need to be in the Champions League every year and they need to do well. So this is not a great start in that endeavour."
Images from HQworld.net
Loading